CSR and Sustainable Development

Are you looking for a responsible, fair and locally committed Bordeaux wine ? You want to consume a sustainable wine ? Are you sensitive to local development?
You are in the right place !
Our desire is to make a good wine that respects our territory, our families, our customers and our consumers. Our winery is also rated CSR exemplary (ISO 26000) ; and from summer 2019 we are the only wine estate in Bordeaux region to be certified Vignerons en développement durable  (Winegrowers in Sustainable Development).  This label is the only one in France to be understood abroad with a translation in English.
In addition, 40 % of our vineyard is certified "Haute Valeur environnementale" (High Environnemental Value ) in 2019 & all the vineyard is certified Agriconfiance.
Find here all the commitments of our winegrowers and our company :
Do you want to lear more ?
Download our sustainability report  2019 certified by GRI :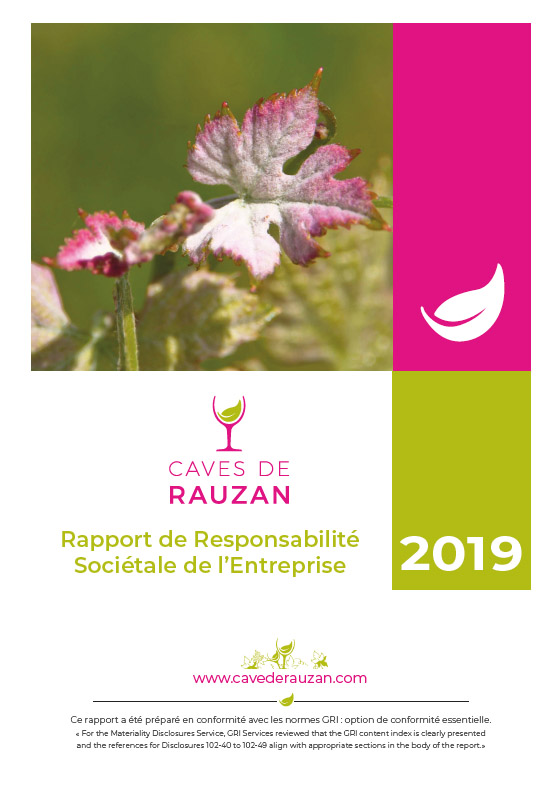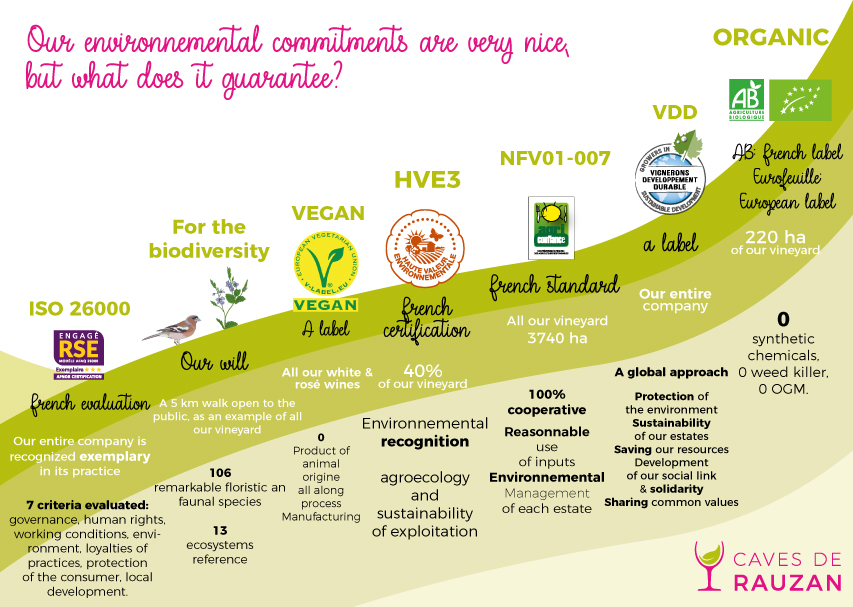 The GRI (global reporting initiative) is an independent international organization which has been the pioneer of sustainable development reporting since 1997, created on the initiative of CERES and UNEP (United Nations Environment Program).
More information : https://www.globalreporting.org
Learn more about the cooperative model ?
www.lacooperationagricole.coop
Our cartons and packaging are recyclable!
Que faire de mes déchets ?
Read> Tous nos articles RSE sur notre Blog
Read also CSR report 2017 /  Rapport Rse 2017 des Caves de Rauzan