Biodiversity trail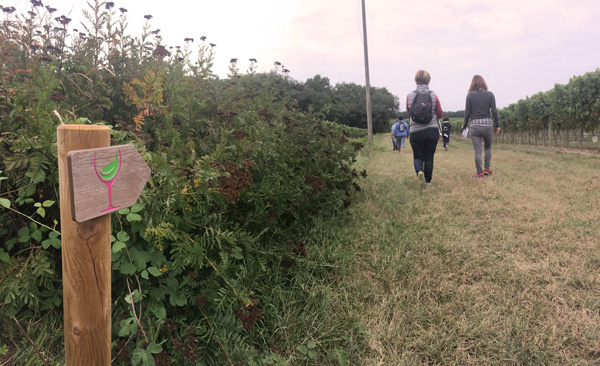 After the achievement of "confirmed" level of AFAQ 26000 evaluation, we have been thinking about biodiversity.
This led us to set up a pedestrian trail project through our vineyard, a distance of 5 kilometers and lined with 12 different ecosystems.
Each ecosystem is described through information desks installed throughout the circuit.
An inventory and a follow-up of faunistic and floristic real online slots autochthonous species are made with the contribution of the Conservatoire des Espaces Naturels, it also allows to analyze the interaction between the natural environment and the culture of the vine.
This "biodiversity" trail was inaugurated in the spring of 2017 and will allow us to reproduce positive patterns with our other winegrowers.
For individuals
Free visit: Yes – by appointment
Please contact us on 05 57 84 13 22 / via the contact formct to book your visit.
For groups
Please contact us on 05 57 84 13 22 / via the contact form to book your visit.
Go to the Caves de Rauzan store to receive the map.
Prices
Chil and adult rate : free